Everyone Belongs
Diversity is our strength and competitive advantage. We're all about creating an inclusive culture that reflects the expansive nature of our brand and encourages team members from all backgrounds and experiences to be the best they can be.
Papa Johns is continuing to advance its company-wide Diversity, Equity & Inclusion (DEI) strategy, supporting the company's top strategic priority to build a culture of leaders who believe in diversity, inclusivity and winning.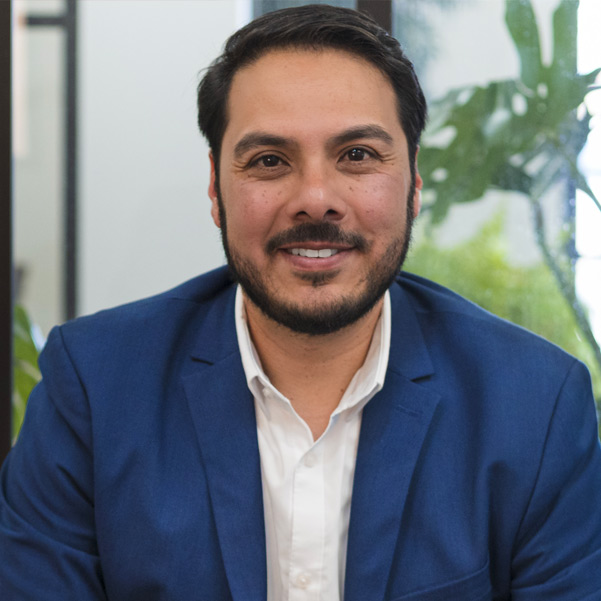 "At Papa Johns, we not only believe that 'Everyone Belongs' and that you should feel comfortable bringing your authentic self to work. We also want to hear your ideas and perspectives, so together we can 'Innovate to Win!'"
- Elias Reyna, Chief People and Diversity Officer
Papa Johns DEI Strategic Pillars
CULTURE: A safe, inclusive environment where all dimensions of diversity are valued, team members experience belonging and feel invited to bring their unique flavor to Papa Johns and are inspired to win together.
TALENT: A workforce representative of our customers and communities with inclusive and equitable recruiting, talent practices and leadership development opportunities.
MARKETPLACE: An inclusive, customer-first experience where all dimensions of diversity are valued and where equitable and thriving communities are sustained through mutually beneficial partnerships and initiatives.
Consistent with Papa Johns Diversity, Equity and Inclusion's (DEI) vision to allow our diversity to be our strength and competitive advantage, the purpose behind our Inclusive Resource Groups (IRGs) is to encourage and empower our team members to grow and evolve. IRGs are groups of team members who come together to support common characteristics, goals and interests that are aligned with Papa Johns values, business goals and DEI strategy. They promote inclusion, open dialogue, learning and constructive contributions to Papa Johns business objectives. All are welcome to attend and participate in the IRGs – allies are essential to ensuring a more inclusive culture that embraces diversity. Papa Johns IRGs exemplify our commitment to diversity, equity and inclusion.
Inclusive Resource Groups
Abilities IRG
African-American IRG
Asian-Pacific Islander IRG
Etnicidad Latino-Hispanic IRG
Lean In (Women's) IRG
LEAP (LGBTQ+ FOR Equality, Advocacy and Promotion) IRG
MAP (Merging All Professionals) multi-generational IRG
V.E.T.S. (Value, Empowerment, Talent, Service) IRG
Key Achievements and External Accolades: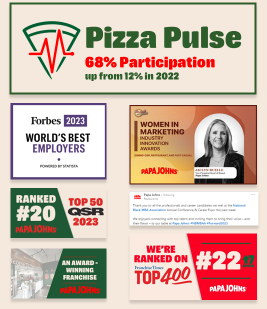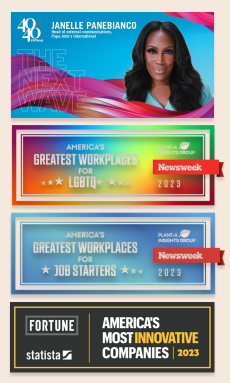 Recent Progress and Highlights
Achieved 100 percent employee completion of unconscious bias training and made training available to franchise owners for use with their team members.
In 2022, Papa Johns and the Atlanta Hawks hosted the EmpowerHer Teen Leadership Forum, a workshop on leadership development for young women.
Our commitment to DEI extends beyond our walls to our suppliers and other vendors. Our Supplier Diversity program prioritizes spending with minority-owned, women-owned, LGBT-owned, veteran-owned and small businesses. The program is open to vendor partners who are aligned with our core values of Everyone Belongs and Innovate to Win.
Join Our Talent Network
Stay connected with Papa Johns and receive alerts with new job opportunities and news relative to your interests.