We do the dough… and a lot more
Join the people behind the pizza at a Papa Johns Distribution Center. This is where we produce our fresh original dough, bring together our ingredients and provide everything our restaurants need to operate every day. You'll find friendship, fun and a great opportunity to build a fulfilling career.
We're a team from top to bottom
At our Distribution Centers, you will be part of a team that takes pride in what they do. We offer a supportive environment and a collaborative, team-based culture where you're known by your name. In fact, many associates have made lifetime careers with us.
Work a steady, set schedule with competitive, weekly pay
Be eligible for bonuses, safety and other awards
We offer career paths, promotion from within and relocation potential across our organization
Management opportunities include Team Lead, Supervisor, Manager and QCC Director
Which role is right for you?
Each Distribution Center is a complex operation that offers many different jobs to consider and roles to explore, as well as countless ways to stay motivated and interested.
Accounting & Administrative
Corporate Support
Customer Service
Distribution (Shipping and Receiving)
Engineering & Maintenance
Food Production
Logistics
Plant Management
Sanitation
Transportation
We deliver tasty rewards
No-cost telemedicine services
Healthcare benefits for full and part-time
Dental, vision, disability and life insurance
Flexible spending accounts
Flexible schedules
Paid vacations
401(k) plan
Fully-funded online college program through Dough & Degrees
Tuition reimbursement for college courses related to your career at Papa Johns that fall outside the scope of the Dough & Degrees program
Online discount program
Papa Johns discounts, on and off the clock
Employee Assistance Program
Adoption assistance
Group legal benefits and identity theft protection
Car and home insurance offerings
Rewards and benefits may differ for franchise restaurants
A Day in the Life of Our Distribution Center
Pizza, by the numbers
Papa Johns Distribution Centers...
Operate 11 Quality Control Centers in the U.S.
Deliver two times per week to each restaurant
Transport 200 Papa Johns trailers, traveling over 16 million miles per year
Produce 4 million dough balls weekly
Produce 100 million pounds of cheese per year
Make 350 pizzas every minute of every day
Hear From Our People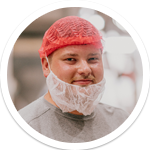 "I feel lucky to wake up each day and continue to work, while providing families the sense of comfort and familiarity that sharing a pizza brings, especially in these times."
Micah, Maintenance Technician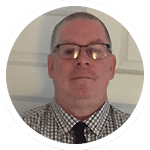 "I enjoy building a cohesive team that wants to do their best every day. My director provides support and believes in my ability to manage. Papa Johns truly cares about tis employees."
James, Production Manager, Des Moines, Iowa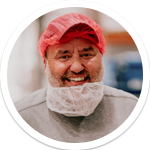 "We have a good schedule. We've got really good benefits. Pay is very competitive, especially if you've got a family and a kid. It's the only job I've had that I can say I don't mind coming to work."
Dutch, Lead Maintenance Technician
Join Our Talent Network
Stay connected with Papa Johns and receive alerts with new job opportunities and news relative to your interests.